How To Sell SEO: The SUSO Method
SUSO
05 December 2022
Author: Rafid Nassir, Head of Business Development
Selling an SEO service effectively and efficiently can be difficult. Juggling leads and ongoing conversations whilst also making sure you're providing prospective clients with the utmost care is difficult. 
At SUSO, we strongly believe in transparency, which is why we wanted to share how we sell our SEO service. In this blog post, I'll walk you through my process of qualifying and pitching the right SEO solution to our clients and partners alike.
A Scalable Sales Process & Pipeline
In order to maximise effectiveness of time spent, you must strike a perfect balance between two things:
Personalisation & value offered

Automation, qualification & rigid processes
The prospect must feel as though your approach with them is different and more meaningful than what they're used to.
They need to get the impression you're going above and beyond, to give them personalised attention, and value early on. This shows that you not only have the expertise and confidence to do a good job, but that you genuinely care about their project and business already.
However, your time is limited and you have a bunch of other leads you need to get through. Leads that need a similar approach, and often have similar questions, comments and concerns. You also need to ensure they're the right fit for you, and that SEO is actually a good idea for them right now.
Transparent Qualification
To optimise the balance between scalability and personalisation, we like to be upfront about our minimum fees, and ask qualifying questions to ensure their site is suitable for our full SEO service.
Here are the questions that we tend to ask our own prospects:
Geographical areas you would like to target? – this helps us to understand how competitive the target market for the website will be.

Goals you would like to achieve? – this helps us create clear KPIs and goals for our clients.

Keywords you believe would be beneficial for your ROI? – this helps inform our SEO strategy and understand the client's priorities.

Any specific pages you would like to prioritise? – this also helps inform our SEO strategy and understand the client's priorities.

Competitors you can think of? – this helps us perform robust competitor research during the early stages of the campaign and provides a benchmark for the strategy..
Their response to this first step shows you that they're not only able to afford the service, but that they have already offered some of their time and attention into answering your questions. Although this is a small step, it means they have some skin in the game and have made a small commitment of their own.
Bespoke SEO Health Checks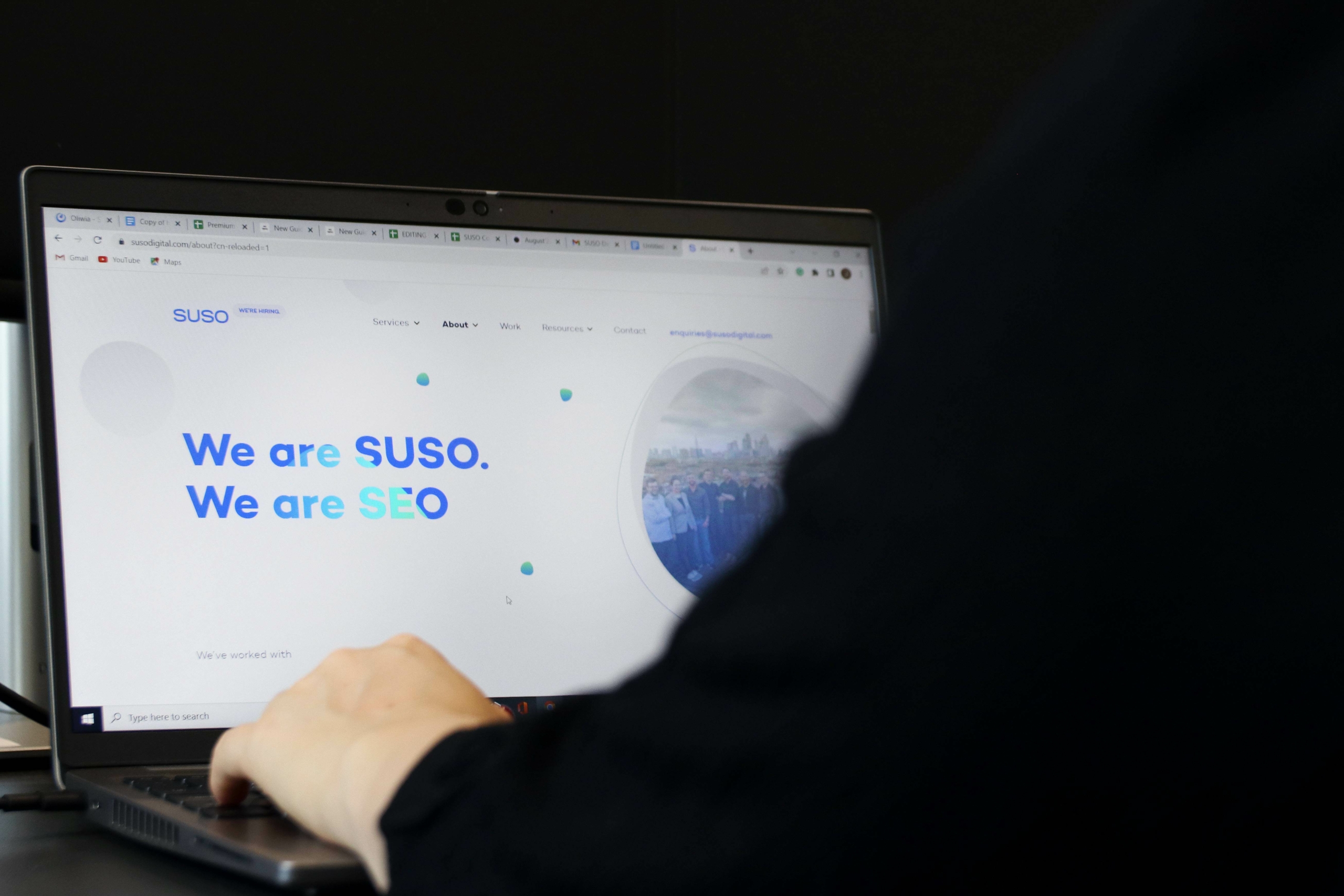 We reward that early commitment, seriousness and responsiveness with an even bigger show of value, by way of a free bespoke light analysis. 
Creating these SEO health checks:
Gives everyone an idea of why the site could benefit from SEO

Gives us an opportunity to showcase our expertise to the prospect

Provides the prospect with a glimpse into some of the most pressing issues with their website
The light analysis includes::
Current Performance

– a look at the site's overall keyword visibility and organic search performance. We check to see whether the site has been impacted by any Google algorithm updates and compare the site's performance against their competitors.

Keyword Analysis

– we pick up to two important keywords for the client and take a deep-dive into uncovering why they may not be ranking to their potential. We look at a number of factors including page title/heading optimisation, user intent analysis, content gaps and keyword cannibalisation.

Technical Analysis

– we identify potential indexation and page experience issues that may be preventing the site from ranking to its potential.

Link Profile

– we provide an overview of the site's backlink profile and compare it to that of the competition. This helps inform how much attention is needed in building more authority towards the website.
And if this is what you get with a free light analysis, imagine what a comprehensive analysis will look like as part of the service.
That analysis is typically sent with some more questions, which offers more useful info about the site, and sow the seed of your confidence in their head. This is very important.
For example, one of our questions is "Would you be happy for us to use your site as a case study once we achieve positive results (will be completely anonymous and untraceable to you)?"
Oftentimes, people say yes, and are happy to be used as a case study, but even if they say no, it really doesn't matter. By putting that question in there, I'm able to let them know "I'm so confident this will work, I'd like to get in there early on and see if we can use this project as a success story".
A Consultative Approach
You need to primarily be the consultant in the situation; understanding the prospect's goals, their business situation and issues with their site. You'll need to be able to offer pragmatic SEO solutions and feel confident enough in those solutions that you can justify the approach despite any potential pushback. 
But you also need to be flexible enough to modify things if it's required, whilst keeping within the limits of the service that you can actually provide and feel confident in. Consultative style sales is a fine balance between assertiveness and receptivity. You'll need to then come up with practical and effective ideas/solutions to those problems, which could include an SEO service your agency can provide. For example, if a particular client would solely benefit from our link building services, then I would make sure to pitch that instead of our Full SEO service.
I often find myself telling people what would appear to be counterintuitive to my aim as the salesperson, by turning people away due to their situation not being the right fit for the service we provide. Whether it's down to their site not being fully built yet, not having the acceptable levels of authority to compete with the sites that are already occupying the top 10 spots for desired keywords, or simply down to our lack of confidence in how the campaign might perform. In cases such as these, turning away projects like this is the best move I can make.
If the service isn't a good fit for a prospect, that's absolutely fine; you can advise/point them in the right direction, even if that means telling them to choose a different agency that specialises in something else such as social ads, etc. If what they need genuinely involves an SEO service you can provide, great, but you need to be as compendious as possible in explaining how your service can benefit them.
Use of Analogies When Explaining Technical Concepts
Explaining a thought, idea or a concept is more challenging than you think. Even if you string together a sentence that technically explains what you're trying to say accurately, the recipient's attention span, interest and relatability to what you're saying can complicate things.
People are most adept at taking in information in the form of a story. Stories are proven to burn a greater amount of detail into a recipient's memory, and for a very long time. As long as you can recall the story, you can recall the details within it. It's how we've evolved and survived as humans, and it's the surest way to get your point across.
With a topic like SEO, that can be easily overcomplicated, using analogies to simplify and swiftly explain technical concepts is such a powerful tool in your arsenal when selling SEO.
For example, explaining how link building works, and likening it to something like a vote or an endorsement all of a sudden brings a sense of familiarity, allowing the prospect to really imagine why having strong links from decent sites would be useful to them.
Always Closing
A simple tip to remember is to always have a call to action at the end of the conversation/email that you're having with a prospect. Whether it's for them or even for yourself; the ball is always in someone's court. 
You must understand who needs to act next, and if it's the prospect that needs to provide a verdict/decision on if/when they will buy from you, it's crucial you ask at the end of a call when they will have a decision made on this, and if they need anything else from you to help them make their decision.
A Reliable CRM or Tracking System
Things can easily slip through the net. You need a system to help manage your leads and remind you to follow up with people with the correct actions.
After every interaction with a prospect, using PipeDrive as our CRM, I would typically make succinct notes on what happened, and create an activity attached to a calendar event, so I either action something on my end, or follow up if I've not heard anything. 
Using a CRM like PipeDrive allows me to:
Organise leads into relevant stages of our pipeline

Manage and set activities for the deals – for example, this could be a reminder to follow up, a calendar event for a meeting etc.

Store important information about the lead such as their name, domain name, email address etc

Track important sales stats such as win rates, conversion times, activities reports which can all be formatted into a nice dashboard.

Make notes about any updates about a specific deal

Easily manage my inbox of new leads that are separate from existing conversations

And much more.
There's always some kind of action to be done if a prospect is active, and if not you need to be realistic as to whether or not you should close the inquiry and move on. The last thing you want to do is waste your time "flogging a dead horse" as my first ever sales manager told me.
The Bottom Line
As with any service or product, selling SEO is ultimately about understanding your client's needs and pitching them the solution that is most suitable for them. That's why we always try to get as much information about our clients as early on as possible.
Setting clear and realistic expectations at this early stage with our bespoke SEO health checks, makes the onboarding process that extra bit smoother as it means that everyone is on the same page.
If you're an agency owner and are looking to offer SEO as a bolt on service to your clientbase, don't hesitate to reach out to us.